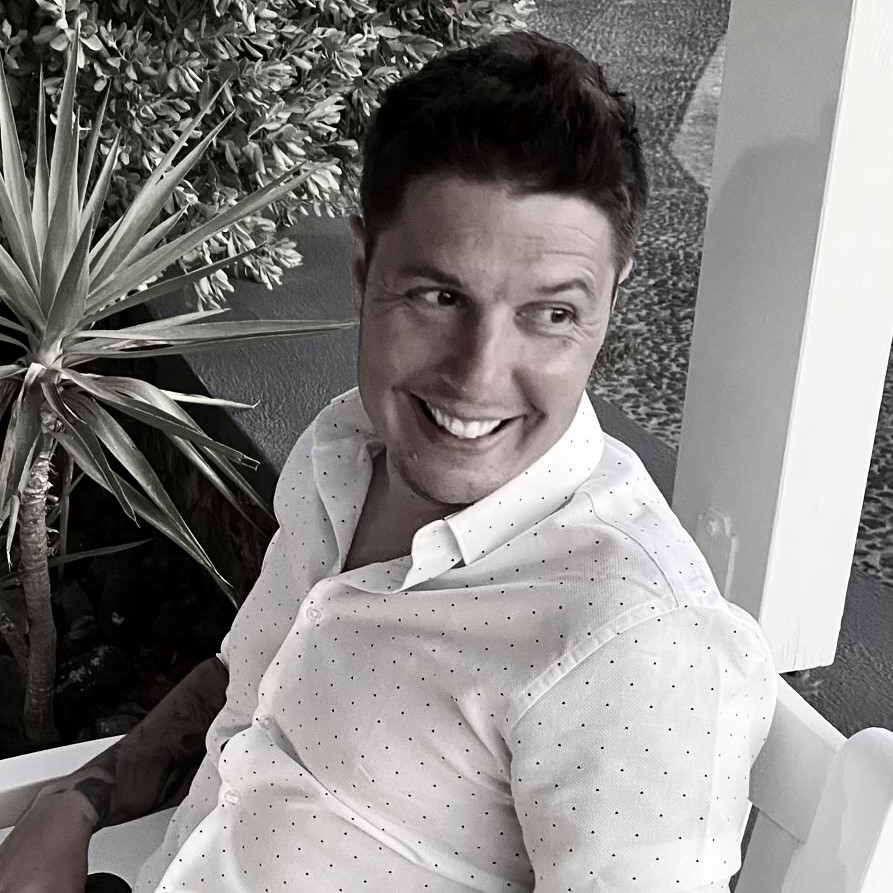 020 3488 6445
What's your role?
Founder, Tea boy and Director.
How long have you worked at ……….?
I set the agency up over two years ago with Rachel.
What makes your agency special / outstanding / different?
We genuinely like people and want to help them move. We're honest and we act with integrity before anything else. Our agency is all about our clients and both Rachel and
I genuinely want to help reform and revolutionise the estate agency industry because people deserve better.
How long have you worked in the property industry?
In one form or another for 14 years, but in estate agency, specifically, about 5 years.
How long have you lived in the local area?
I've been in Ealing for 5 years and absolutely love the area. I'm a walking, talking advertisement for all things Ealing. It's a great place to live, work and bring up kids.
Describe your approach to work in three words?
I'd like to think I'm dedicated, candid and creative. Rachel may described me using other words.
How do you think your colleagues would describe you?
Hardworking and talented would be two ways (I hope). But also intolerant (when it comes to sloppiness) and impatient when I see things can be done more efficiently.

What's the best part of your job?
Helping people make their dream move and having an impact in making a move work. Especially when our involvement has made it happen when it where it otherwise might not have.
What's the biggest challenge you face in your role?
Whilst everyone acknowledges that the industry is broken and traditional Estate Agency models are not fit for purpose, it's difficult to encourage people to shift from habit. Slowly though we're building our reputation and now are fortunate enough to have social proof in terms of reviews, recommendations, and testimonials.
If you could give one tip to homeowners preparing to sell their property what would it be?
Forget the % an agent quotes you, it is against an unknown and variable amount of money. Work with the person you feel will help guide you from getting the property market ready, market it in its best light and actually see the process through, all the way to exchange & completion.
Personal
How do you relax away from the office?
Relax? What does this mean?
I love the pub. Not because I love boozing, but the communities it brings together, the people you meet in a truly relaxed environment.
I love spending quality time with & Co (my son Raff) and Rachel, friends and family and seeing people get together and enjoy themselves – that really makes me happy
Of an evening Rach & I love a crime drama or docuseries, we adore our food, and frequent many of Ealing's great restaurants and we're equally as dangerous with the Deliveroo app! 😊
Less frequently, I love holidaying somewhere hot and falling asleep on a lilo, in a pool – heaven!
If you hadn't worked in the estate agent industry what would have been your dream job?
A football agent Even at middle school, when I realised (Dad told me) I wasn't good enough to make it pro, I wanted to be a football agent. I see a lot of similarities in the way that we deliver our service that would be conducive to being a very good football agent.
Do you have a hidden talent / hobby you are passionate about?
It's hard enough showing the talent I have, let alone hiding any! I played football religiously for 20 years, 4 sometimes 5 times a week to a relatively decent standard. Latterly I managed a couple of teams with mixed success. Starting with my more senior role with Savills and the subsequent start of the new business, that's taken a back seat, oh and the fact that I'm old and even slower than I was. I'm still passionate about my team, Chelsea and watch them whenever they're on the TV, occasionally getting to The Bridge when I can.
What's your favourite local place and why?
I think there's just too many to mention but I'll narrow it to 3 for the purposes of this.
The Kings Arms – I never really watched 'Cheers' but its in a Friends episode…. 'where everybody knows your name' I think only one of the staff knows my name, but I feel at home there. The service is always great, as is the food, and the Sunday Carvery is one of the best roasts in Ealing. Oh, and they show the Footballs as good, if not better than anywhere else.
Beehive – The 'choose your own' lunchbox is incredible! Limitless choices and never disappoints. The other sandwiches, wraps & juices are equally delicious and the staff are lovely too. Thoroughly recommend.
Pulp – The toasted sandwiches are little pieces of heaven in a sourdough bun. The coffee and cakes are delectable as well and on a sunny day you can sit outside with a European alfresco vibe.
Complete the sentence: I love working at Leslie & Co...
….. Because it's my business, we deliver service the way that Rachel and I want to do it. There's no red tape and no corporate handcuffs. At my previous company, my predecessor had put a very important client in a very compromised position. I was new to the role and so sought advice / help. "Tell him to seek legal advice" was the response I got. Hang on a minute. We've put this guy and his family in a hole and you're telling me I can't help him? I wasn't allowed to give him any help / advice as it would have put the business at risk if it went even more pear-shaped. I am afraid that is the way the industry is set up. It doesn't matter who is paying the fee, the model lends itself to the agent / agency looking after their own interests above all else. Needless to say, I did what I felt was morally right, I helped him and his family, and turned a complaint into a 5-star google review.